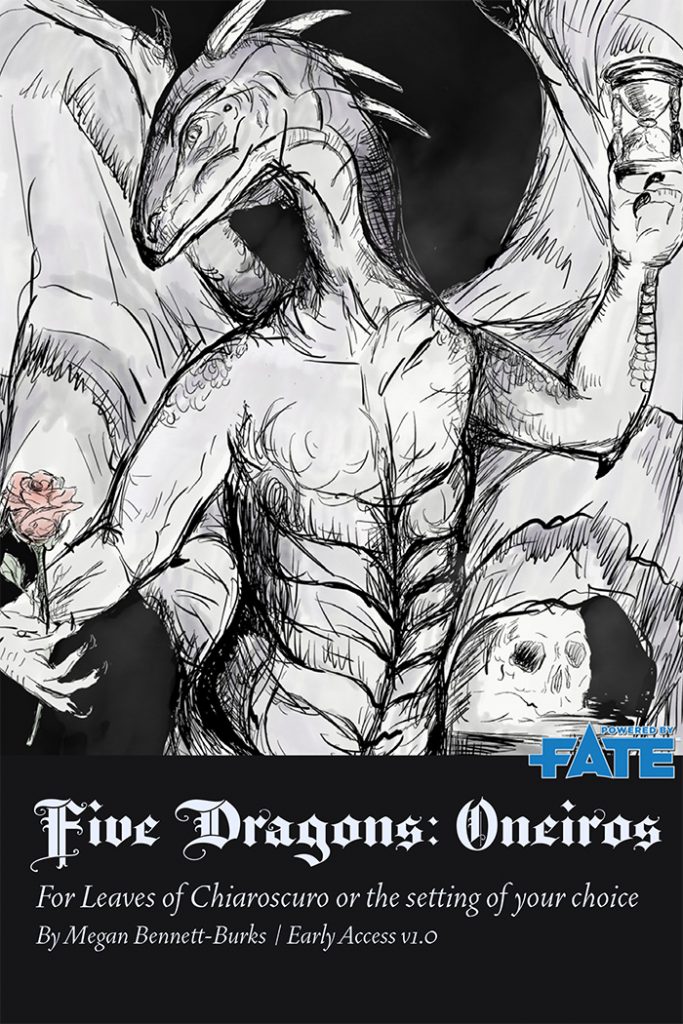 The first supplement for Leaves of Chiaroscuro is now available at DriveThruRPG! You can get it for PWYW, even free.
"Last night, I dreamt I flew upon great wings and held a fire deep within my belly. I dreamt of a great beast who was my father; the beast spoke, "my son go forth and conquer".  Today I awoke to find the dream is real."
This early access version of Five Dragons: The Oneiros introduces a magic system for dragon themed characters. This Fate supplement was created for usage with the Renaissance alternate-reality fantasy setting Leaves of Chiaroscuro, but may be used with the Fate setting of your choice.
Also found within these pages are:
Factions along with NPCs and plot-hooks.
The lacerta: a shapeshifting draconic race for player characters and NPCs.
Myths of the Dragon gods.